Enhance your Skills, Build Friendships, Leave a Legacy
Here at FSU it's not all classroom instruction and field training. Army ROTC offers many opportunities for its cadets to excel within the program. Joining one of our competitive teams will allow you to get to know your fellow cadets better while broadening your skills in a variety of areas. Learn about the ways you can get involved within the program below!
Ranger Challenge
The Ranger Challenge team is the varsity sport of ROTC that requires both mental and physical prowess. Each year the teams, consisting of 9 cadets, compete against other schools in the brigade in a series of military skills events. Training for competition consists of rigorous physical fitness exercises and practice for the events.
All cadets are encouraged to come tryout for the team. Tryouts for freshmen start at the beginning of the fall semester and continue through October when the competition takes place. Sophomores through seniors are selected for the team in April the previous school year.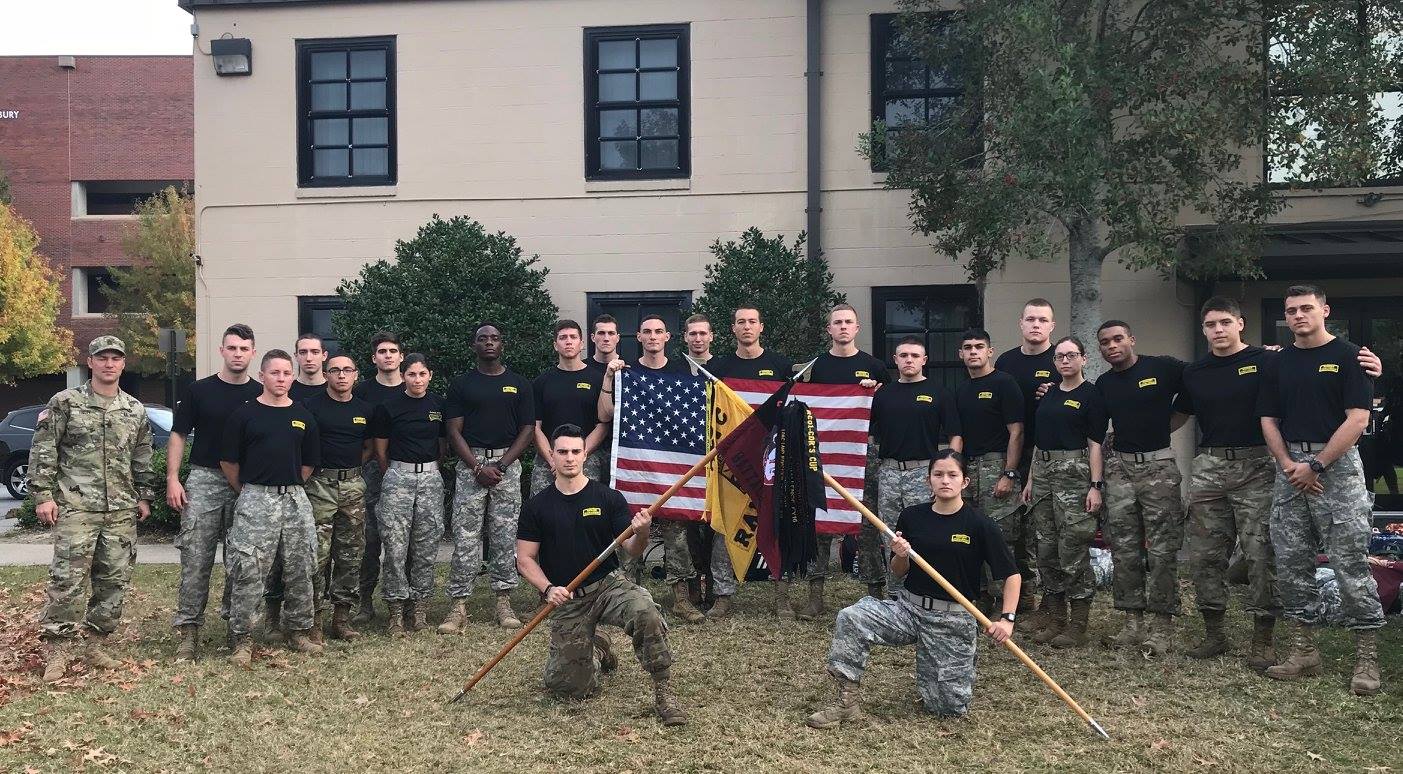 Seminole Guard
The Seminole Guard has the honor of presenting the colors at home football games and multiple events within the Tallahassee community. 
Each year, the team fundraises to attend the Mardi Gras Parade in New Orleans.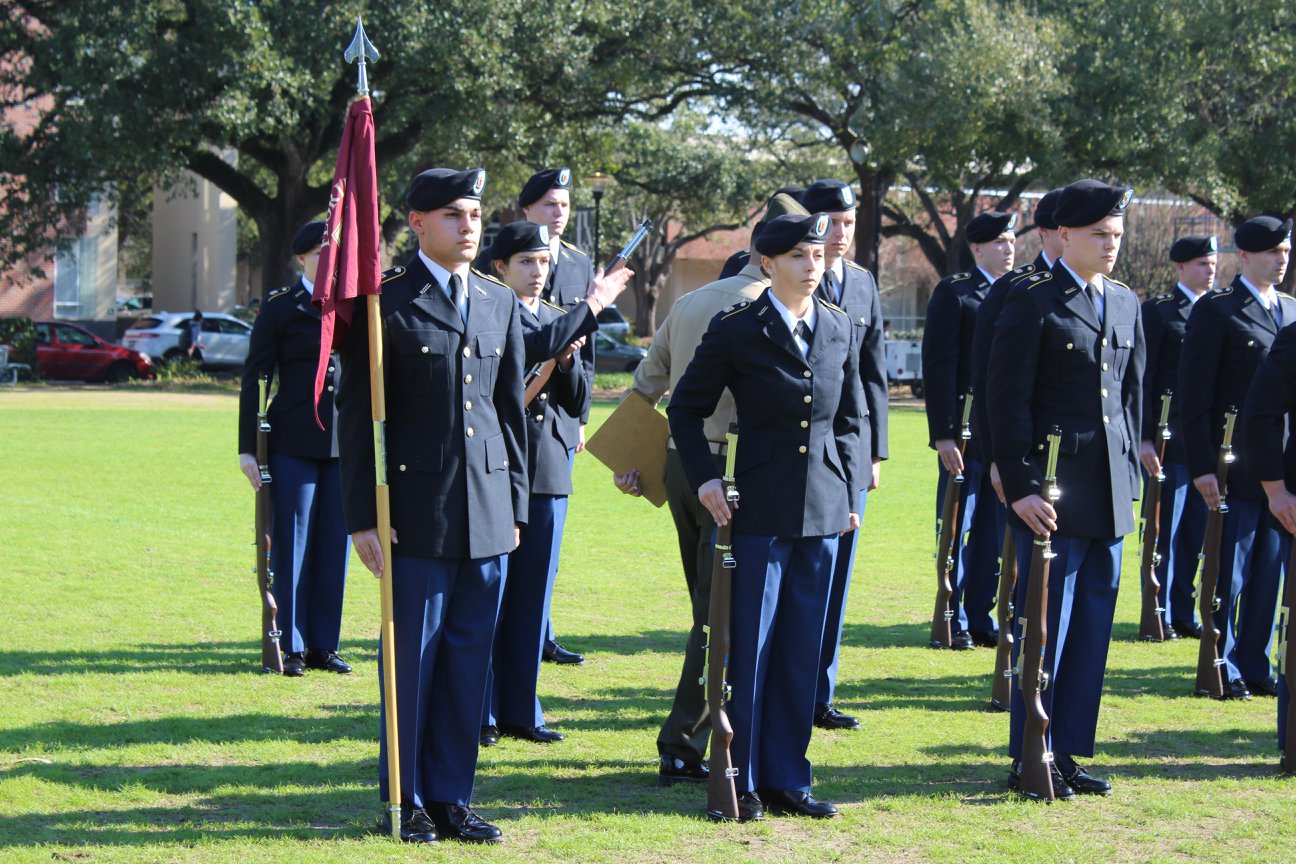 Army 10 Miler Team
Each year, ROTC takes a team of cadets to Washington D.C. to compete in the Army 10 miler race. The 10 miler team is exclusively for ROTC Seniors and cadets that are interested should try out their junior year. Tryouts consist of a 6 mile timed run.
German Armed Forces Proficiency Badge (GAFB)
Each year, Florida State Cadets have the unique privilege of competing for the German Armed Forces Badge in Military Proficiency (GAFPB) which is sponsored by a certified German Physical Training Instructor. The badge is a foreign military award given to military personnel of any rank who pass or exceed the qualifications of the seven specified physical tests consisting of a shuttle sprint, flexed arm hang, track run, swim, road march and pistol qualification. In the United States Military the German Armed Forces Proficiency Badge is one of the few approved foreign awards, and it is one of the most sought after awards to achieve.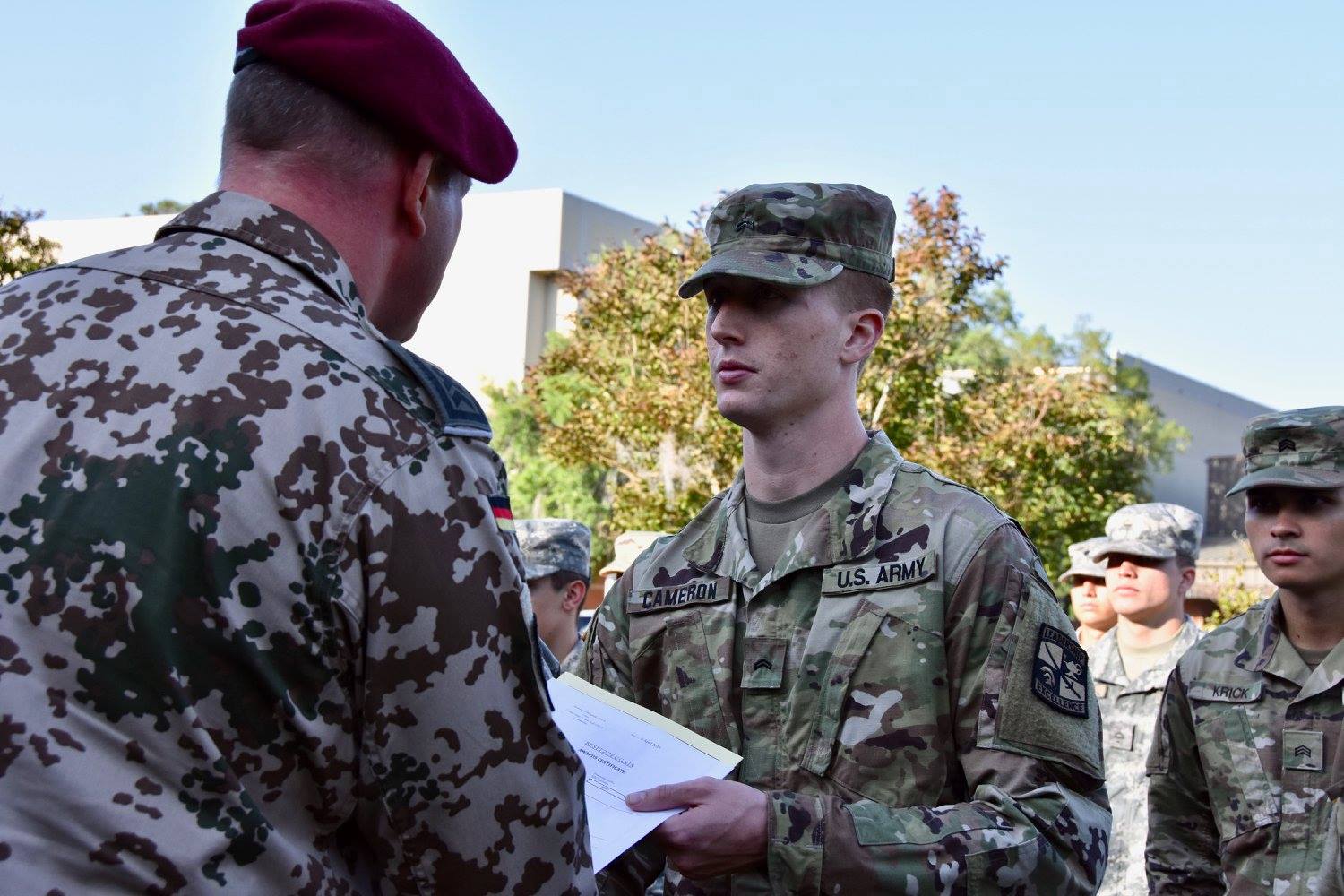 title-inside title-centered
2